Brief of COLO Small P

owder Coating Oven
Great for wheels, composite parts, bike frames and other small metal workparts, with 2 shelves and 5 rails per shelf, there is plenty of space for hanging powder coated metal work to dry.
The top selling COLO-1688 powder coating oven is used in the production process of powder curing, simple structure, easy operation, quick heating requires you less efforts and budget.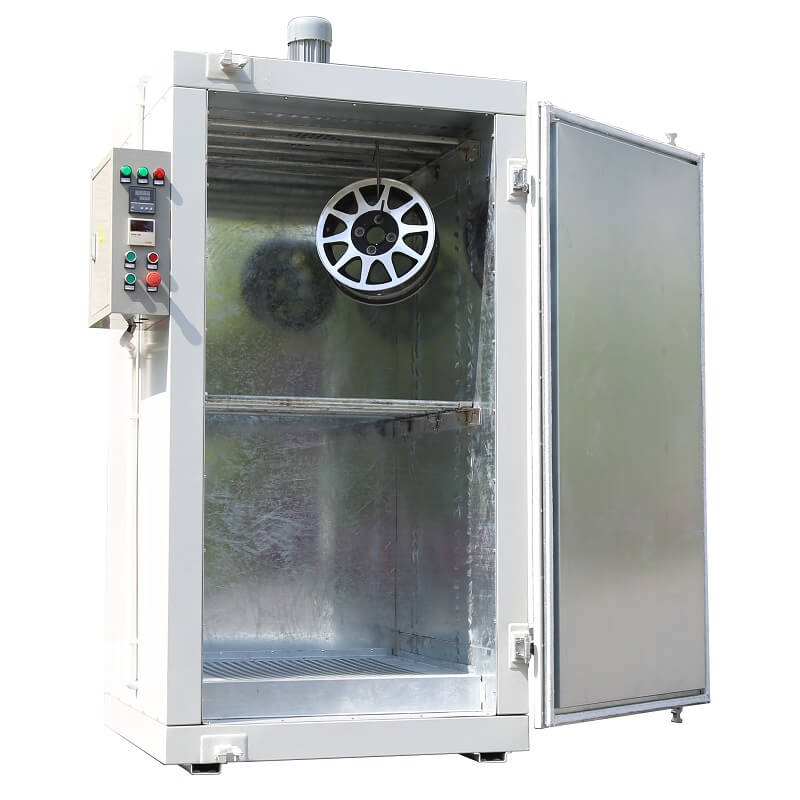 Features of Powder Coating Oven
2 shelves each with 5 removeable rails, Portable with 4 wheels included
Inner chamber size: width845mm x depth845mm x height1600mm
Outer size: width1400mm x depth1100mm x height2200mm
Voltage: 220/110V 50/60hz
Power supply: electricity, Total 6.5kw, Motor power: 0.55kw
Warm up time:25-30 minutes(180 degree)
Temperature stability: < ± 3-5°C

Temperature RANGE:0-250 degree
Powder Coating Oven Main
Structure:
The body is made 100mm thckness rock wool insulation board always keeps the inner chamber warm, electric heating tubesmake quick raise of temperature, through the circulating fan, ensures the heat in the oven to spread uniformly. Control panel to set the temperature and control the fan working.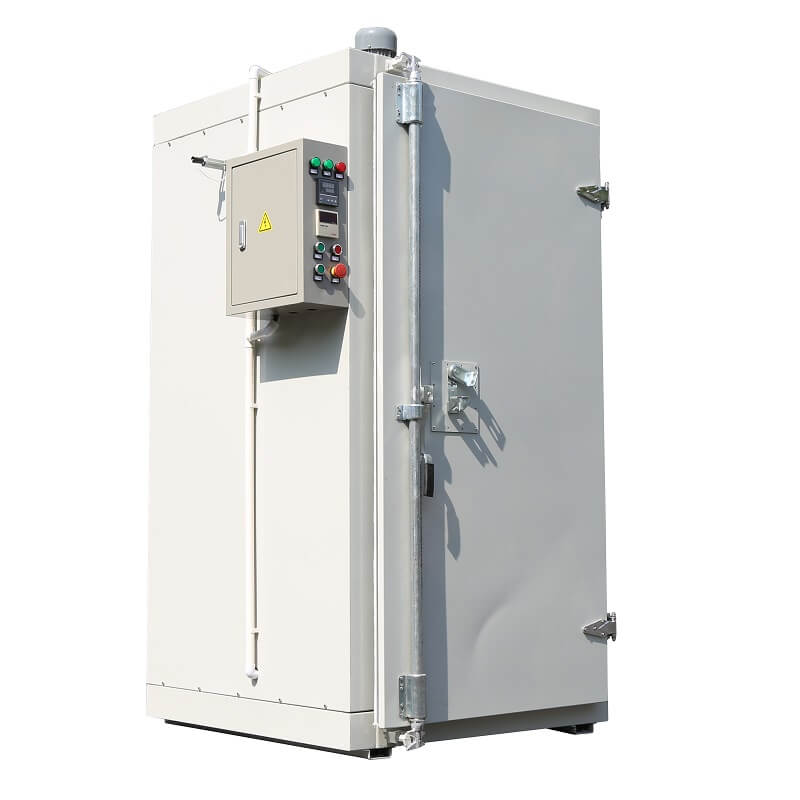 Why our powder coating ovens are better?
1. Based on COLO 10 year design & manufacture technology, quality assurance, standardized production, cost control.
2. It uses bolt-together construction that makes for a more solid, more stable device. Our walls are built panels filled with 100mm mineral wool insulation, which helps keep the heat in the powder coating oven and out of your work area
3. The entire design is built to create optimal airflow throughout the powder coating oven enclosure, preventing hot spots and providing an even, constant cure for your parts.
4. Factory direct made and sale, 1 year warranty, within this time, once the main parts dose not work, will replace new ones.